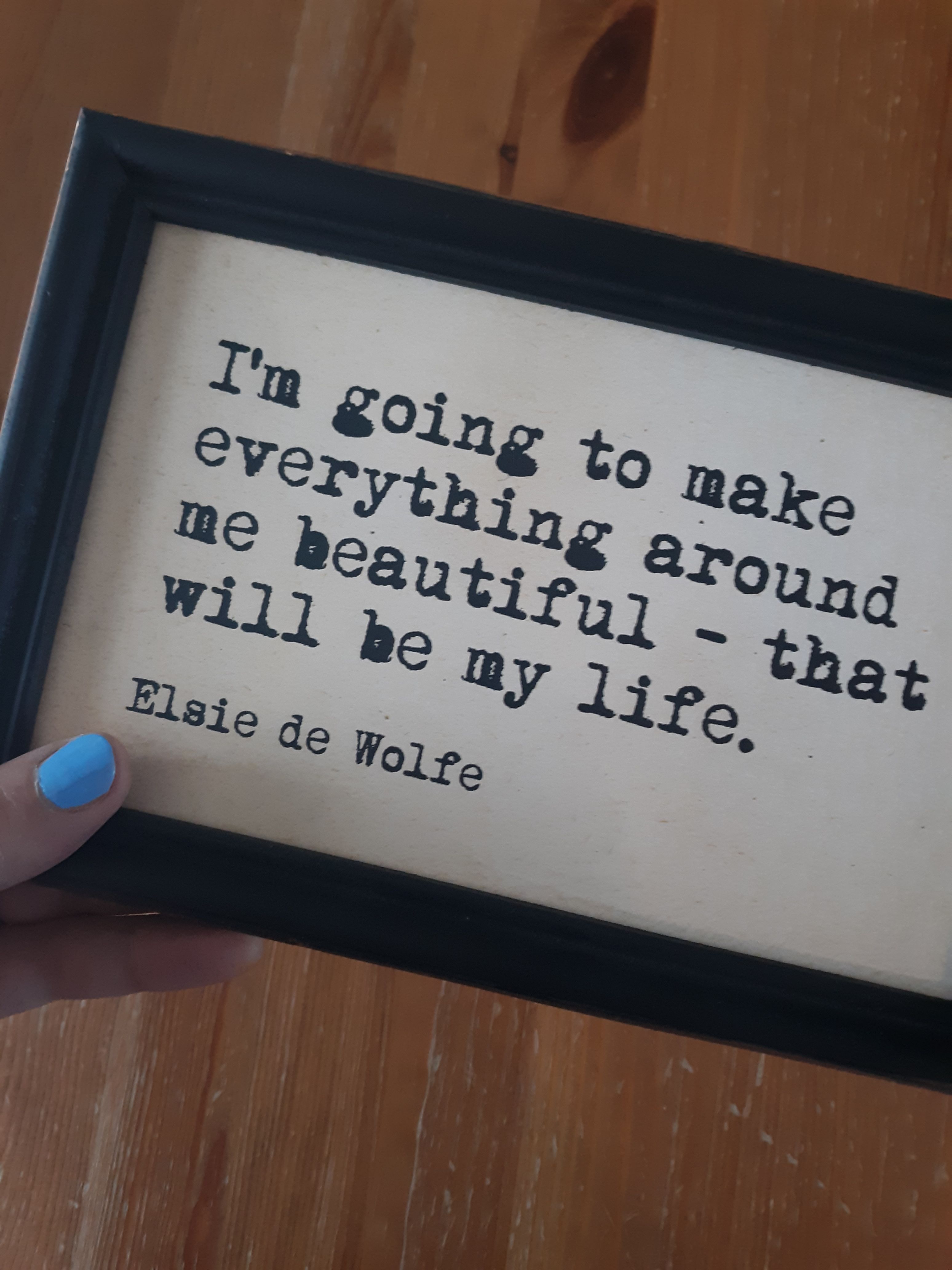 I bought this little sign in January. I am not really a quote-on-the-wall kinda gal, but at the time it spoke to me and I brought it home. It sat in a bag on the floor for awhile. Now, it has made its way onto a wall near my keyboard. 
As I've waded through this season (with all the twists and turns) beauty keeps rising to the top. Beauty in the unknown. Beauty in the mundane. Beauty in the surrender. Beauty in the present. Beauty in trust. 
I'm learning that the beautiful and the terrible run parallel to each other. If I am too focused on the terrible I cannot participate in the beautiful. 
The terrible needs the hope that beauty brings.